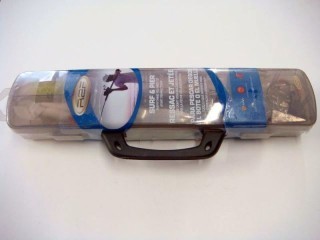 Product Details
Ready2Fish
Surf & Pier Tackle Kit (Includes Carrying Case)
Everything You Need To start Fishing Today!!
Kit Includes;
Surf Rigs, Hooks, Lure, Jigs, and Grubs!
Great Value!!!
Brand: Ready2Fish
Product Category: Tackle Boxes & Bags
Condition: New
We try our best to ship each order within 24 business hours. Many orders ship the same day they are placed. Your satisfcation is our main priority. All orders are guaranteed to meet your satisfaction or we will refund the cost to you.

Your Satisfaction is our #1 Goal - Shop with Confidence!