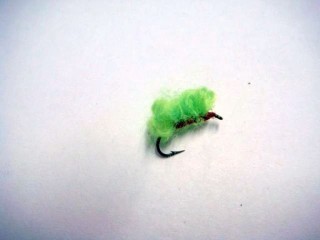 Product Details
Hank Roberts
Sucker Spawn Chart Sz 14 Qty 12
These hand tied flies have been created by some of the best fly crafters in the industry.
We are confident that you will be impressed with these flies and guarantee you will be fully satisfied with their quality.
Brand: Hank Roberts
Product Category: Misc. Flies
Condition: New
We try our best to ship each order within 24 business hours. Many orders ship the same day they are placed. Your satisfcation is our main priority. All orders are guaranteed to meet your satisfaction or we will refund the cost to you.

Your Satisfaction is our #1 Goal - Shop with Confidence!