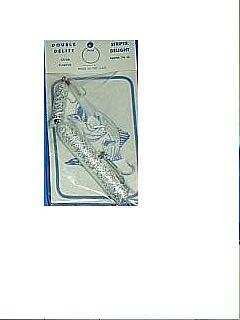 Striper Delight Striper Double Delight DD600 Floater 1oz White/Glitter

Item #
10440
Brand
Striper Delight
Condition
New
Items in Stock

Sold Out

Retail

Special Holiday Savings!

$4.49
Our Price

(Save over 74%)

$1.15
We try our best to ship each order within 24 business hours. Many orders ship the same day they are placed. Your satisfcation is our main priority. All orders are guaranteed to meet your satisfaction or we will refund the cost to you.

Your Satisfaction is our #1 Goal - Shop with Confidence!