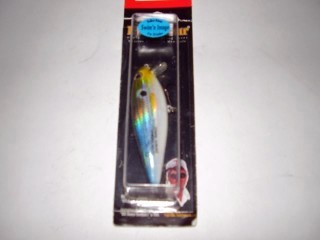 Product Details
Excalibur
Swim'n Image Shallow Runner 0-18" (Yellow/Blue Prism Body w/ Black Spine & White Belly)
Excalibur lures are the perfection of life-like finishes. Every movement of the lure prompts flashes of natural light & color. Add the deep-dimension eyes & you'll have the power of a live baitbish on your line. With its patented, super-sharp, super-strong, counter rotating hooks - "the hook that sets itself", you'll land more fish every time!
Brand: Excalibur
Product Category: Misc. Lures
Condition: New
SKU: 144079
UPC: 025436018337
EAN: 0025436018337

We try our best to ship each order within 24 business hours. Many orders ship the same day they are placed. Your satisfcation is our main priority. All orders are guaranteed to meet your satisfaction or we will refund the cost to you.

Your Satisfaction is our #1 Goal - Shop with Confidence!