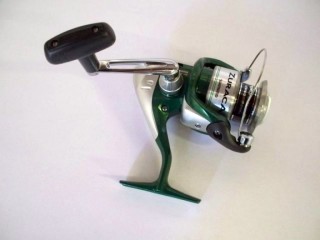 Product Details
Shimano
Zuraca 2500F
Popular Size.
Great For Combos.
You Can't Touch A Shimano Of Simular Quality Close To This Price...
Don't Miss This Deal!!
4.6:1 Ratio
Ball Bearing
Unlimited Anti-Reverse
Propulsion Line Management
Alumium Spool
6/200 8/140 10/120 lb/yds
Brand: Shimano
Product Category: Spinning Reels
Condition: New / Bulk (The item is new but does not include the original packaging and/or paperwork.)
We try our best to ship each order within 24 business hours. Many orders ship the same day they are placed. Your satisfcation is our main priority. All orders are guaranteed to meet your satisfaction or we will refund the cost to you.

Your Satisfaction is our #1 Goal - Shop with Confidence!