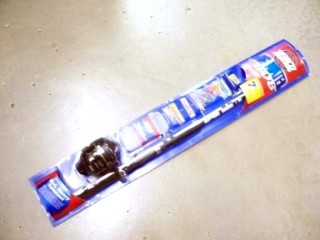 Product Details
Zebco
Big Water 808 7' Med/Hvy Spincast 2 Pc Combo
This Zebco 808 Spincast Kit comes pre-spooled with 20-lb test line matched with a seven-foot, two-piece telescopic rod.
Zebco 808 Spincast Kit:
Pre-spooled with 20-lb test line
Medium-heavy telescopic rod
Complete with tackle pack and tackle box
Reel is right and left hand retrieve
Brand: Zebco
Product Category: Combo
Condition: New
SKU: 155649
UPC: 032784606291
EAN: 0032784606291
ASIN: B000P116FM
Zebco Medium Heavy Spincast Fishing Rod and Reel Combo
We try our best to ship each order within 24 business hours. Many orders ship the same day they are placed. Your satisfcation is our main priority. All orders are guaranteed to meet your satisfaction or we will refund the cost to you.

Your Satisfaction is our #1 Goal - Shop with Confidence!