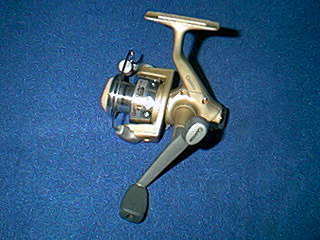 Quantum Heat HTX2F (In Box) 5 Ball Bearings!!

Item #
36350
Brand
Quantum
Condition
New
Items in Stock

Sold Out

Retail

Special Holiday Savings!

$49.99
Our Price

(Save over 54%)

$23.11
Product Details
Quantum
Heat HTX2F (In Box) 5 Ball Bearings!!
5 Ball Bearings
5.2:1 Ratio, 7.9Oz
Strong, Lightweight Graphite Construction
Balanced Rotor & Handle
Aluminum Long Stroke Spool W/ Spare
Unbreakable Coil Spring Bail
Ball-Bearing Twist-Reducer
Precision Helical Gearing
Smooth, Wide-Range Front Drag System
Right/Left Hand Retrieve
4/180 6/140 8/100
Brand: Quantum
Product Category: Spinning Reels
Condition: New
SKU: 36350
UPC: 032784535966
EAN: 0032784535966

We try our best to ship each order within 24 business hours. Many orders ship the same day they are placed. Your satisfcation is our main priority. All orders are guaranteed to meet your satisfaction or we will refund the cost to you.

Your Satisfaction is our #1 Goal - Shop with Confidence!