Fin-Nor Ahab #16A With Mega Drag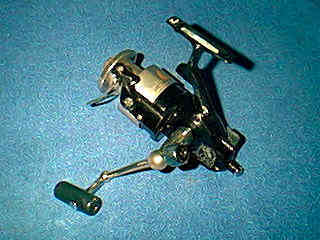 Fin-Nor Ahab #16A With Mega Drag
Item #

40645
Category

Spinning Reels
Condition

New
Items in Stock

Sold Out*
Retail

$219.99

Memorial Day Savings!
Our Price

$165.52

(Save over 25%)
Product Details
Fin-Nor
Ahab #16A With Mega Drag
4 Stainless Steel Ball Bearings
4.6:1 Ratio
Instant Anti-Reverse On/Off
Smooth Drag Start-up
Change Spools Without Adjusting Drag Settings (Patented)
One-Way Stainless Steel Instant Anti-Reverse Clutch
"No Wobble" Rotor & Handle
Stainless Steel Gears & Main Shaft
Oversized Titanium Ball Bearing Line Roller W/ Stainless Steel Ball Bearings
Aluminum Body, Rotor & Spool
Cork MegaDrag System
16/250 17/220 20/180
Brand: Fin-Nor
Product Category: Spinning Reels
Condition: New
SKU: 40645
UPC: 707269820072
EAN: 0707269820072


*Please note that this item is currently unavailable. We generally sell closeout items and often do not know when or what we may be getting next. Since we have not had this item in over 8 months there is a good chance that it has been discontinued by the manufacturer. If you would like us to notify you if and when we get any more in stock, click the "Notify Me" button above. You never know as we get new inventory every day!