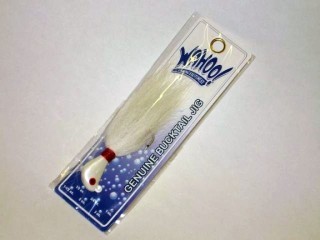 Product Details
Wahoo
Genuine Bucktail Jig 1oz White
Epoxy Coated Head & Thread
Durable Chip-Resistant Paint
Great for ALL Gamefish!!!!!!!!!!!!!!!!!!

Brand: Wahoo
Product Category: Jigs
Condition: New
SKU: 45079
UPC: 840479016245
EAN: 0840479016245
ASIN: B003CTN51C
Wahoo Striper Bucktail Jig White 1 Oz Fishing Lures
We try our best to ship each order within 24 business hours. Many orders ship the same day they are placed. Your satisfcation is our main priority. All orders are guaranteed to meet your satisfaction or we will refund the cost to you.

Your Satisfaction is our #1 Goal - Shop with Confidence!