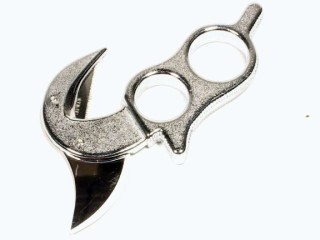 Product Details
Great Outdoorsman
Field Dressing Knife Great for Game and Fish !!!
All Purpose Grip for Skinning
Quick and Easy Dressing of Game and Fish
Sheath Included with a Two Finger Double bladed Knife Makes Job Easy and Quick

Brand: Great Outdoorsman
Product Category: Tools & Knives
Condition: New
SKU: 49979
UPC: 039364139545
EAN: 0039364139545

We try our best to ship each order within 24 business hours. Many orders ship the same day they are placed. Your satisfcation is our main priority. All orders are guaranteed to meet your satisfaction or we will refund the cost to you.

Your Satisfaction is our #1 Goal - Shop with Confidence!