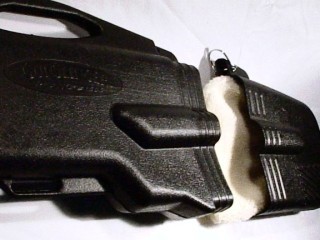 Product Details
Plano
Gun Slinger Protector Series #1505 ATV Mountable Gun Hard Case
ATV Mountable Or Use As Rifle Or Shotgun Hard Case
Fits Scoped Rifle With Larger Objective Lenses
Rugged Thick-Wall Shell With Handle
Thick Pile Poly-Fleece Lining Protects Firearm
Airline Approved
Pad-Lockable Security
Designed To Fit Existing Brackets On ATV Or Plano's #1505-50 Brackets
54"x13.5"x4.75"

Brand: Plano
Product Category: Outdoors
Condition: New
SKU: 52705
UPC: 900000052705
EAN: 0900000052705

We try our best to ship each order within 24 business hours. Many orders ship the same day they are placed. Your satisfcation is our main priority. All orders are guaranteed to meet your satisfaction or we will refund the cost to you.

Your Satisfaction is our #1 Goal - Shop with Confidence!