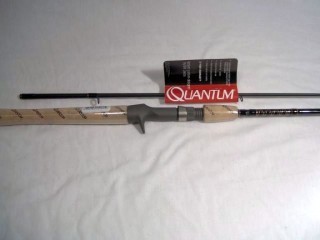 Product Details
Quantum
==Bill Dance Signature Series DSC662M 6'6" 2 pc. Casting Rod 8-17 Lb.
Bill Dance is an outdoors legend. For over 30 years, he has delieverd fishing advice on television in his humorous, off-beat way. Custom-designed HSX44 high-strain graphite blanks, Genuine Fugi® guides, Genuine Fugi® reel seat, Hand-laid genuine Gudebrod™ thread wraps, Grade-A natural cork handles, Durable Flex Coat® epoxy finish, Actions and tapers custom-designed by Bill Dance himself
HSX44 Graphite
CorK Handle
FUJI Guides And Seat
1/4-3/8 Oz.

Brand: Quantum
Product Category: Casting Rods
Condition: New
SKU: 55960
UPC: 900000055960
EAN: 0900000055960

We try our best to ship each order within 24 business hours. Many orders ship the same day they are placed. Your satisfcation is our main priority. All orders are guaranteed to meet your satisfaction or we will refund the cost to you.

Your Satisfaction is our #1 Goal - Shop with Confidence!