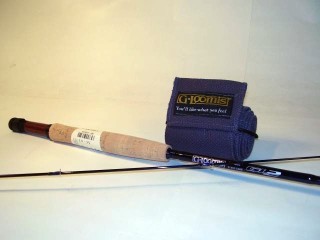 Product Details
G-Loomis
Fly Rod FR1086 9' 2piece Medium Action 6 Wt. GL2 Neptune Color
With advances in technology, lighter rods have become stronger. A few years back, this was the mainstay of western trout anglers. Now, a 6-weight makes a nice rod for bigger trout and warm water species. Basically, this rod is everything the 5-weight is ? just a little more. Longer casts, in more breeze, with bigger flies. And, just because we like you, a fair measure of delicacy is included at no extra charge.
Brand: G-Loomis
Product Category: Fly Rods
Condition: New
SKU: 64886
UPC: 900000064886
EAN: 0900000064886

We try our best to ship each order within 24 business hours. Many orders ship the same day they are placed. Your satisfcation is our main priority. All orders are guaranteed to meet your satisfaction or we will refund the cost to you.

Your Satisfaction is our #1 Goal - Shop with Confidence!