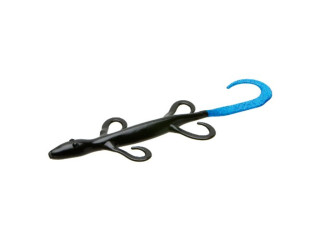 Product Details
Zoom
Lizard 6" 002-124 Black/Blue Curl Tail Qty 9
• "Better Than Salt"
• Great during the Spawn
• Flapping Legs create more action
• All Zoom Baits are Salt Impregnated to make fish hold on for that extra time to get you more hook ups.

Brand: Zoom
Product Category: Plastics
Condition: New
SKU: 151517
UPC: 751981132586
EAN: 0751981132586
ASIN: B0000AUVXC
Zoom Bait 6-Inch Lizard Bait-Pack of 9 (Black Blue Tail)
We try our best to ship each order within 24 business hours. Many orders ship the same day they are placed. Your satisfcation is our main priority. All orders are guaranteed to meet your satisfaction or we will refund the cost to you.

Your Satisfaction is our #1 Goal - Shop with Confidence!