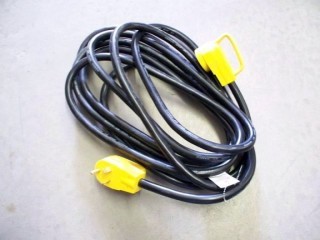 Product Details
Camco
25' Powergrip Extension Cord 30 Amp With Pull Handles
Camcos 30 amp 25 foot Power Grip Extension Cord features the patented Power Grip handles for ease of use.
Brand: Camco
Product Category: Misc. Accessories
Condition: New
We try our best to ship each order within 24 business hours. Many orders ship the same day they are placed. Your satisfcation is our main priority. All orders are guaranteed to meet your satisfaction or we will refund the cost to you.

Your Satisfaction is our #1 Goal - Shop with Confidence!